A Perfectly Harmless Chair
"The World's Most Sustainable Chair"

THE BREATHE 32 COLLECTION
When I decided to add fabric, cushions, and upholstery to our existing, super-sustainable furniture collections, I knew we couldn't stray from our unwavering commitment to making only the most environmentally friendly, aesthetically pleasing and highest quality furniture imaginable. So, we took our time.
The result, after a year of development, is the chair and love seat that are the first offerings from our Breathe 32 Collection. The name is a reference to the air in your home, which you can now be assured is free of the toxins that come with traditional cushions and fabrics; and the air outside, that was only minimally impacted by the making of this chair. It is, therefore, a perfectly harmless chair (and loveseat).
For CounterEv to offer a cushion cover with the look, feel, and durability of leather, without the harmful toll on the environment, we had to search far and wide. Vegan leather would not satisfy our low or no impact on the planet requirement.
Enter the pineapple.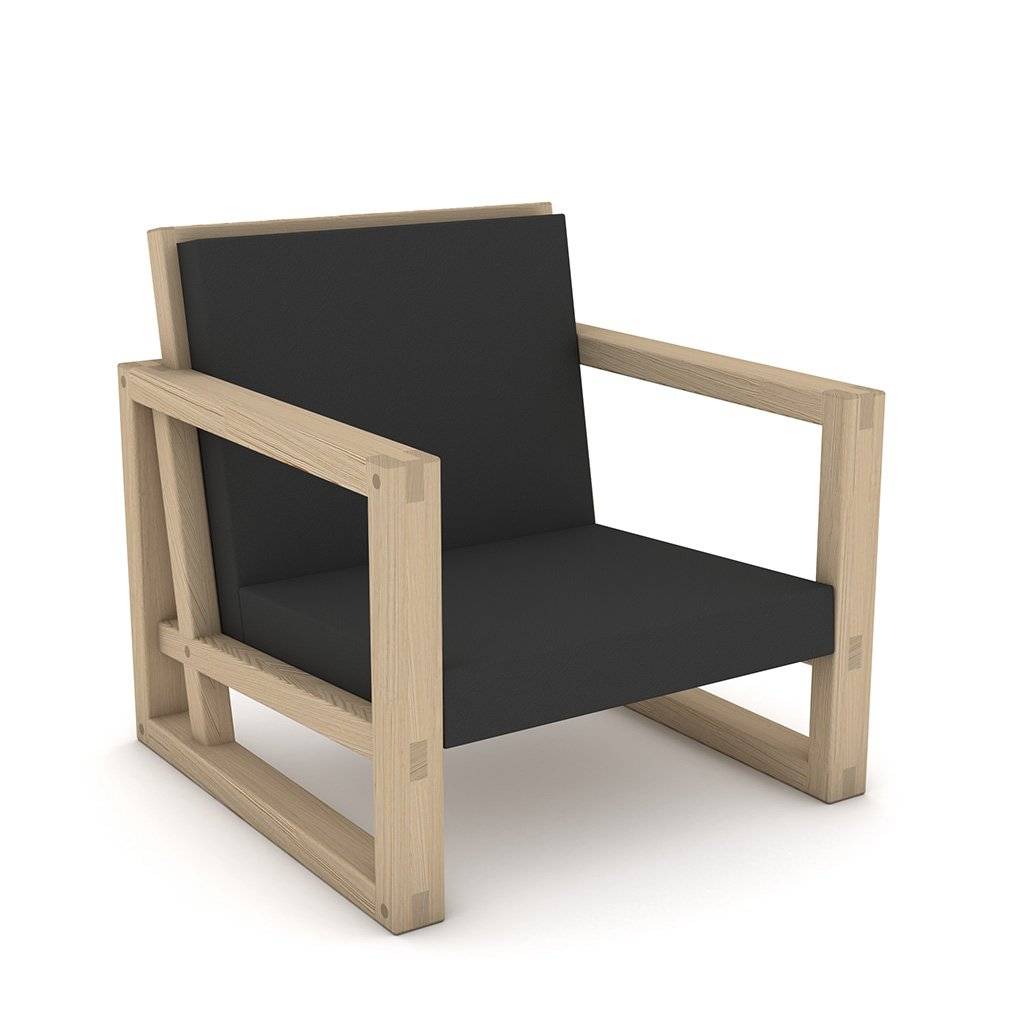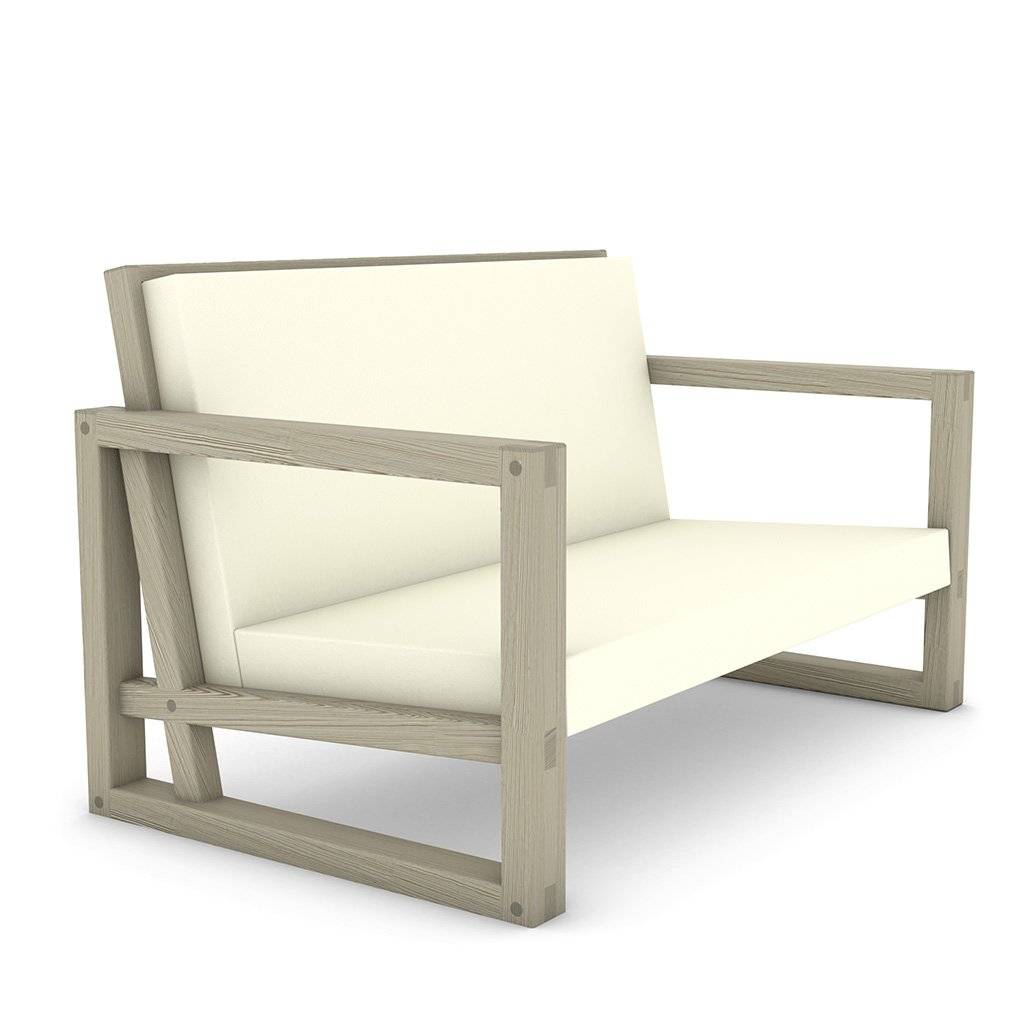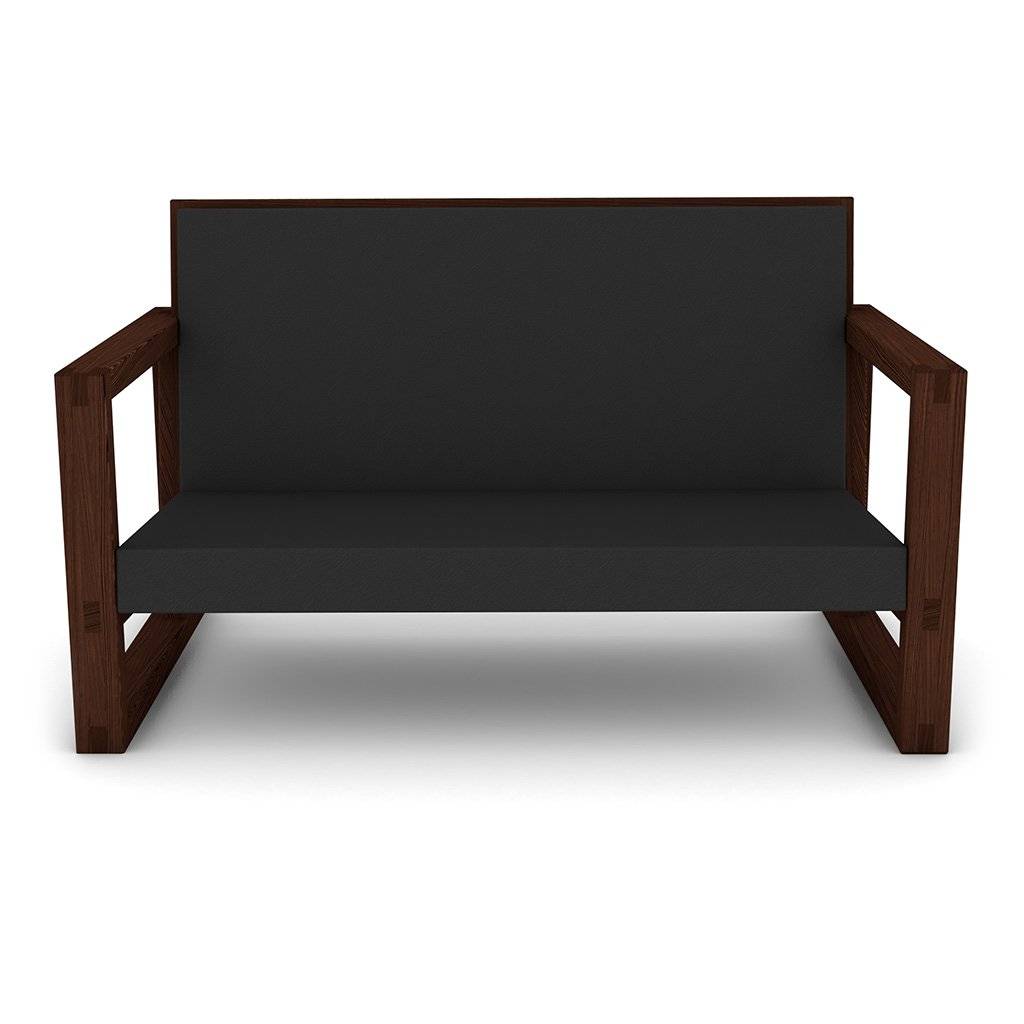 Our search brought us to a leather alternative made from a byproduct of pineapple harvesting. This material is currently being used in the apparel industry, but CounterEv is the first furniture maker in the US to use it.
With a modernist frame invoking the Bauhaus design movement made from reclaimed bowling lane heart pine and finished in our hand-rubbed, zero VOC oil, we couldn't exactly fill our low-impact, alt-leather cushions, (made from pineapple leaves!) with toxic foam.
Solution: natural latex, a/k/a pin core foam.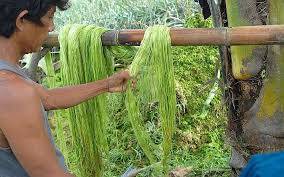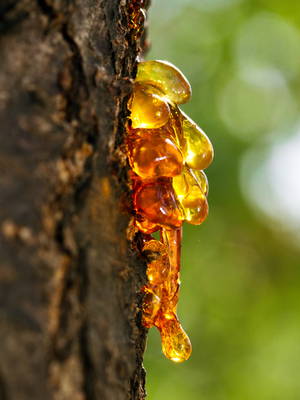 Pin core foam, a natural, latex-based foam made from tree sap, was the only foam to be had from the 1930's to the 1960's. Starting in the 60's, chemically made polyurethane foam became the standard for almost all cushions. Soon after came the proliferation (and regulatory requirement) of chemical flame retardants.